Childcare places
Our childcare places
The daycare and kindergarten places listed here are regular childcare places for children of students and staff at the University and Universitätsklinikum Erlangen.
A total of 104 daycare places are available to staff in institutions run by the University's partners. 16 of the places are reserved for children of staff from various collaborative research centers within the F³G consortium.
A total of 64 daycare places are available to students.
The places are for full-day childcare, but they can be converted into half-day places upon request.
Age-Group: 12 months to 6 years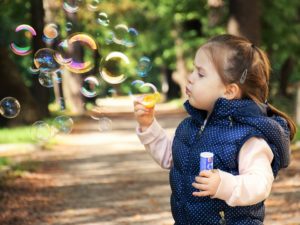 Allocation of places: On a first come, first served basis, with a waiting list; in Nürnberg: generally via the childcare portal (please first contact the daycare facility directly to check their registration process).
Costs: Determined individually by the various childcare facilities
As childcare places are still very rare in the ER/N/FÜ region, it is extremely important that you register at least one year in advance!
If necessary, the youth welfare office (Jugendamt) may cover the cost of childcare.