FAQ holiday childcare programme
Dear families, dear parents,
We would like to inform you that our holiday childcare services are exclusively for the children of employees, students and trainees of the Friedrich-Alexander-Universität Erlangen-Nürnberg (FAU) and the Universitätsklinikum Erlangen.
Members of cooperating institutions can also use the holiday childcare programme for their children at special conditions. Currently, this applies to members of Studentenwerk Erlangen-Nürnberg, Staatliches Bauamt, Max-Planck-Institute (MPI) and Fraunhofer Institute or Forschungszentrum Jülich.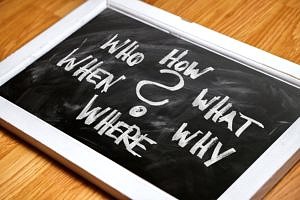 Answers to "Frequently Asked Questions" (FAQs) concerning the FAU childcare programme can be found here:
What does the FAU holiday childcare programme cost?
For members of FAU and the Universitätsklinikum, a weekly fee of 40 euros half-day or 60 euros full-day plus lunch costs is charged. For members of cooperating institutions (e.g. Studentenwerk Erlangen-Nürnberg, MPI, Fraunhofer Institute, Staatliches Bauamt or Forschungszentrum Jülich) a weekly fee of 60 euros half-day and 80 euros full-day plus lunch costs applies. The weekly fee includes all material, travel and excursion costs for the children.
Is there a hot meal for the children?
For 3.10 euros/day, your child also has the option of eating a warm lunch in one of the cafeterias of the Studentenwerk Erlangen-Nürnberg. On whole day excursions, the warm lunch is not provided and must be organized by the parents themselves.
How do I register my child for the holiday childcare programme?
 The booking of a holiday childcare offer occurs through an
online service portal
. You must enter your official/student e-mail address in the "personal data" section and create a user account before you can book a holiday childcare offer for your child/children.
Which email addresses can I use for creating an user account?
An user account for booking a holiday childcare offer can only be created with one of the following email addresses:
Email addresses FAU/Uniklinikum
@fau.de
@faps.fau.de
@physik.uni-erlangen.de
@uni-erlangen.de
@mb.uni-erlangen.de
@uk-erlangen.de
@kfa.imed.uni-erlangen.de (address expires soon)
@dent.uni-erlangen.de (address expires soon)
Email addresses of cooperating institutions
@iis.fraunhofer.de
@iisb.fraunhofer.de
@mpl.mpg.de
@stbaer.bayern.de
@vw.mpl.mpg.de
@werkswelt.de
@fz-juelich.de
How do I withdrawl my child from the holiday childcare programme?
Within the registration period for a holiday childcare offer, you can cancel your booking at any time free of charge. If your child cannot participate in the booked childcare programme after the registration period, please inform us immediately. If your child is ill at the beginning of the event, we will refund the participation fees upon presentation of a medical certificate.
In case of cancellation for other reasons: up to 7 days before the start of the holiday, the participant fees will be refunded in full. After that, you will only be refunded the participant fees if the place can be filled again.
Are there reductions for the childcare costs?
The application for a reduction of the childcare costs must be made in person with the responsible pedagogical management in advance of the holiday childcare programme and is possible in the following cases:
Families with three children who are cared for during the same week(s) in the holiday childcare programme will receive a waiver of the care costs for the third sibling (but not for lunch).
Dual-student parents may apply for a reduction in childcare costs of 10 euros per week total upon presentation of their enrollment certificates.
Please contact us to apply for a reduction.
How can I pay?
When you register your child/children for a holiday childcare offer, you will receive an automatic confirmation email of your booking. Please check this once again. In the confirmation email, you will find all the information you need to pay (transfer) the childcare costs. Please make the payment before the start of the childcare offer. Payment in cash on site is not possible.
What are our holiday programmes?
Our holiday programmes are an orientation for the leisure pedagogical work in the children's groups. Please understand that there can always be changes to our holiday programme due to short-term events that are difficult to plan (e.g. technical failures, bad weather, illness, …). In these cases, we will of course try to find alternative offers for your child(ren).
Can holiday chilcare programmes be cancelled?
The FAU holiday childcare programme is a weekly group care of children of different ages. In case of an application situation of less than 5 children per holiday week, we unfortunately have to cancel our holiday chilcare offer. In these cases, we recommend the
individual childcare
offered by the Family Service or the holiday chilcare offers of our cooperation partners.
Please feel free to contact us if you have any further questions!
Your Constanze Hofmann, Milena Mühlmeister and Annika Knoop