Erlanger Autumn holidays (Herbstferien) 2022
Dear families, dear children,
during the autumn holidays (Herbstferien) 2022 from 31.10.-04.11.2022 (01.11. public holiday) there will be again a holiday childcare programme for school children in Erlangen, adapted to the respective valid conditions of infection and hygiene protection.
All information about the FAU holiday childcare programme during the autumn holidays can be found on this page.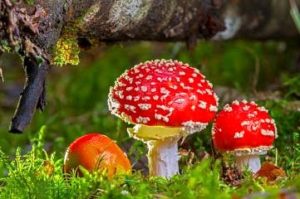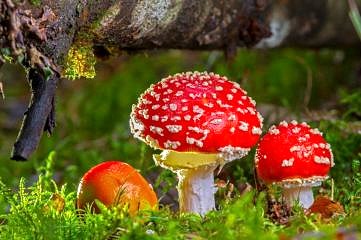 For whom?
Holiday childcare for school children of FAU/UK members in the age from 6-12 years.
What?
A leisure-oriented holiday programme is run in the holiday groups. You can find information on this in the programme for the autumn holidays 2022.
Where?
Business School (W.i.R.), Artilleriestraße 25 in 91052 Erlangen. From the main entrance of the school building with parking facilities, the way to the childcare facilities is signposted.
Registration?
Please use the online registration service!
Registration is possible from Monday, 10.10. to Friday, 14.10.2022 with your service email address (e.g. maria.mustermann@fau.de). Please contact us if you have any questions/changes to your booking.
Please also note the FAU holiday care registration documents and bring them completed to the holiday care on the first day of care for your child/children.
Opening hours/costs?
FAU holiday care is open daily on weekdays from 7:30 a.m. to 4:30 p.m. during the offer periods. Registration is possible on a weekly basis as a full-day booking at 60.00 €/week (for childcare from 07:30 a.m. to 4:30 p.m.) or as a half-day booking at 40.00 €/week (for childcare from 07:30 a.m. to 4:30 p.m.). Please organise breakfast and, if necessary, snacks and drinks for your child/ children and give them to your child/children safely packed in a small rucksack. It is possible to book a warm lunch for 9,30 Euro/week. On longer excursion days, we ask you to provide your child with an additional snack, as we do not go to the refectory on these days.
Separate costs apply for users of cooperating institutions.
Reduction?
The application for a reduction of the childcare costs must be made in person with the responsible pedagogical assitant in advance of the childcare and is possible in the following cases:
Families with three children who are cared during the same week(s) receive a waiver of the childcare costs for the third child (but not for lunch).
Parents who are double students can apply for a reduction of the childcare costs by 10 EUR per week in total upon presentation of their matriculation certificates.
Please contact us to apply for a reduction.
Withdrawal?
If your child is unable to attend the booked holiday care, please inform us immediately.
If your child is ill at the start of the event, we will refund the participation fees upon presentation of a medical certificate.
In case of cancellation for other reasons: up to 7 days before the start of the holiday, the participation fees will be refunded in full. After that, you will only reimburse the costs, if the place can be filled again.
Do you still have questions? Answers to "Frequently Asked Questions" (FAQ) can be found on our FAQ page for holiday care
We wish you and your family a great time!
Your holiday childcare team